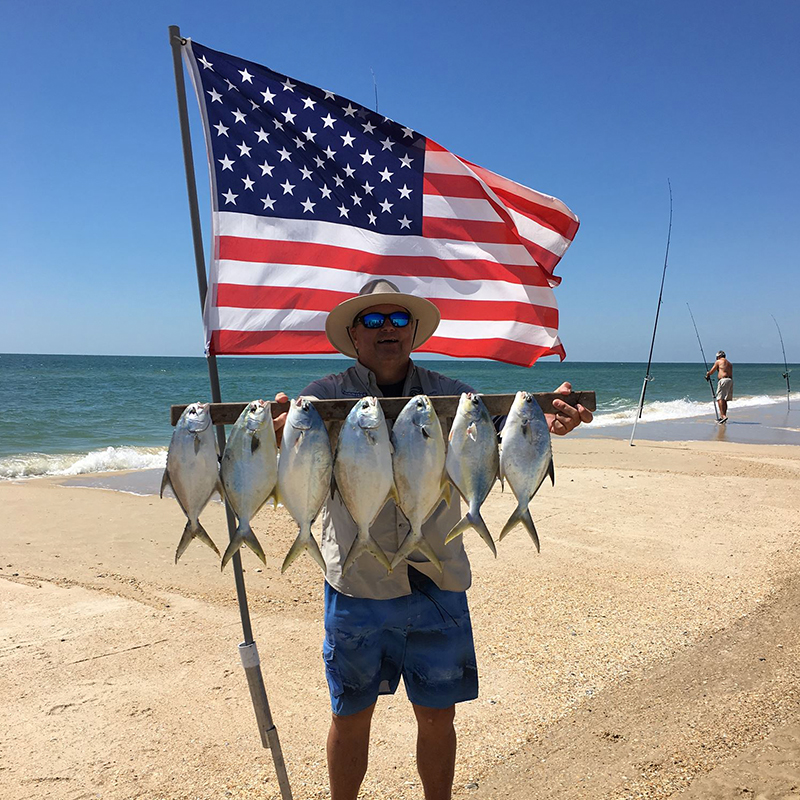 Outpost Academy on Surf Fishing
Anglers, join us for our monthly surf fishing academies on St. Augustine Beach with Guy Harvey Resort Pro Guide and the master of the surf seas, Noel Kuhn. Pack your sunscreen and sunglasses because it will be a full day of hands on learning of surf fishing. You fish with Noel as he takes you through the steps on how to be a better surf fishing angler from how to read the surf, how to use baits, different ways to rig, and learning long-distance casting techniques to reach up to 600'. Fishing poles and tackle are included. This is limited to 9 anglers per class, so mark your calendars and we will see you on the beach!
Topics Covered in the Class
Surf fishing rigging
How to read the surf
Baits to use
How water temperature affects your success
What kind of fish can you expect to catch?
Long distance casting techniques 300' to 600' and beyond!
At the end of this seminar you will be a better surf angler!