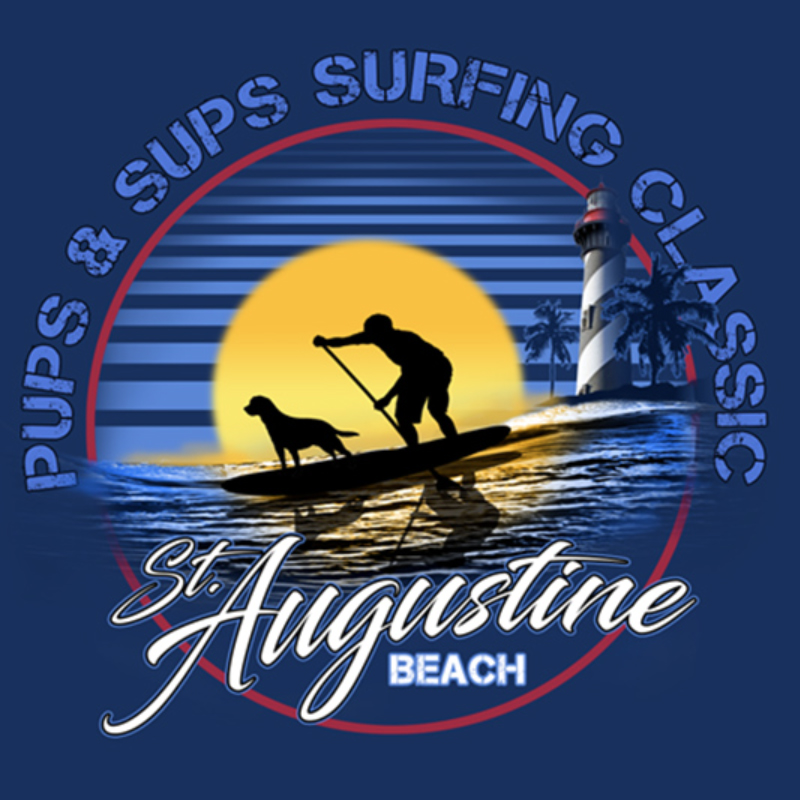 Pups & Sups Dog Surfing Weekend
Join us for an entertaining weekend at the beach while supporting a worthy non-profit charity, K9s For Warriors! We have an event-filled dog-friendly weekend planned with something fun for everyone while raising money to support this important charity that obtains, trains, and provides service dogs for our Veterans in need. We will have dogs surfing, paddle boarding, a pet fashion show at our special "Pups on the Patio Yappy Hour" and kibbles as well as a Surf Village with Hospitality Tents. So, grab your boards and furry friend and celebrate a weekend of Fun in the Sun while giving back to K9s and our Veterans! Don't miss out!
Event Itinerary
Friday, September 30
9:00 – 11:00 AM
Dog Surfing Lessons & Pup Practice with Super Corgi Jojo
For those looking to teach your dog how to surf come out and learn from Super Corgi JoJo the day before the event! JoJo will be on the beach from 9:00 am to 11:00 am to teach those interested in competing in the contest or just wanting to learn something fun with their fury family members. Please make a donation to K9s For Warriors prior to or at the lesson. Recommended donation is $20, but any donation is great for this wonderful cause! NO EXPERIENCE NECESSARY
5:00 – 7:00 PM
Meet & Greet Yappy Hour & Fashion Show – Join us with or without your furry friend for cocktails & kibbles at the Guy Harvey Resort. Meet other competitors, join in our Musical Sits Competition, or just relax and enjoy the dog fashion show.
Register Your SurFUR: https://fareharbor.com/embeds/book/guyharveyoutpost/items/77198/calendar/2022/10/?full-items=yes
Saturday, October 1st
10:00 AM – 10:45 AM
Check-in – Contestant check-in and late entry registration.
11:00 AM- 1:00 PM
Hang 20 Competition – Hang 20 Dog Surfing/paddle board Event. Beginners welcome as NO EXPERIENCE IS NECESSARY just a life jacket for any dog on a board.
10:00 AM – 2:00 PM
Spectator Village – Visit our beachfront Surf Village with Vendor Tents & Activities.
2:00 PM
Awards Presentation – Presentation of Hang 20 winners.Registration